Delaram Behnami – President
I am a 4th year PhD Candidate at the Robotics and Controls Laboratory (RCL) at ECE. I received my BASc in 2014 in ECE and my MASc in 2016 from Biomedical Engineering (BMEG). I have been involved in several projects at RCL, mainly revolving spine and heart imaging. My research involves developing artificial intelligence (AI)-based frameworks for analysis, interpretation, and enhancement of medical images of various modalities, including ultrasound, CT and MR. My PhD thesis focuses on developing machine learning solutions for analysis and understanding of echocardiographic (echo) images (ultrasound images of the heart), as part of the RCL's Information Fusion for Echo (INFUSE) project. Such AI-based solutions can assist and augment clinical decision making for disease diagnosis and management, streamline the clinical workflow, and subsequently increase the patient throughput in the healthcare system. My non-research/personal interests include mental health, expressive arts, education, and women's issues.
---
Farah Deeba – Secretary
I am a 4th year PhD student in Robotics and Control Laboratory. I am working on placental tissue characterization using ultrasound imaging. As the secretary, my goal is to work for enhanced exposure of the graduate students to learn transferrable skills, by arranging events on entrepreneurship and public speaking. As the GSS councillor, I will continue working to preserve the interest of ECE graduate students and represent their voice in the GSS council.
---
Pramit Saha – Treasurer
I am a 2nd year MASc candidate in the ECE Dept. and making a contribution to ECEGSA in the role of Treasurer since the last year (2018-2019). I am particularly motivated to serve as the treasurer for two consecutive years as it gives me a wonderful opportunity to utilize my skill and time in order to work for the graduate students society of my department. My responsibility is to organize funds from the department, prepare a budget for the yearly expenses, provide the money to respective members of ECEGSA from time-to-time for arranging different social and academic events, keep a track of the expenses and ensure that the money is utilized in the most effective way for causes and events that would benefit the academics as well as the social life of the graduate students of the department. I am also a research assistant in the Human Communication Technologies (HCT) laboratory (x427 , ICICS), my research interest being around Brain-Computer Interface and Deep learning. My personal interests include cultivating Vedic literature for finding answers to the big questions about life, religion, science, meditation, culture, universe and everything else.
---
Ezekiel Hernandez – VP Social Internal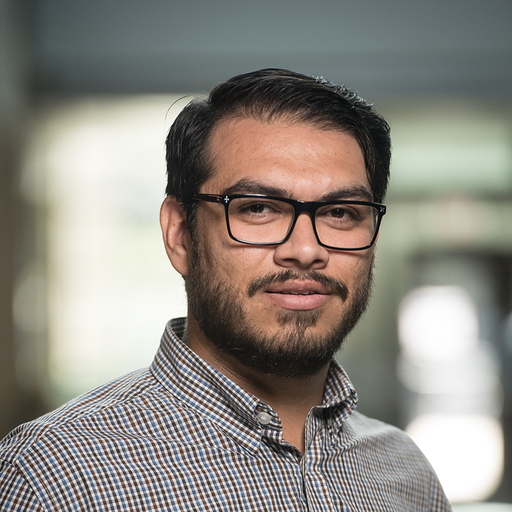 I'm a 1st year PhD student in the Adaptive Microsystems Lab (AdaMist), working on green, printable electronics. Although this is my first year in the Ph.D., I'm not new to ECE, having finished my MASc last December here at ECE as well.
---
JORGE LOZANO – VP Social External 
I am Jorge Lozano an international MASc student coming from México City. I am finishing my first year as a master's student in UBC and working as a research assistant in Boris Stoeber's Lab. My academic interests include the application of Biomaterials and Microfabrication technologies in the Biomedical field. My personal interests include spending time outdoors, traveling around BC, playing the bass guitar, and learning new languages. I want to be an active member of the UBC community and with the ECE students help the ECEGSA with events and activities that enhance the experience of the ECE students during the completion of their program.
---
Mostafa Darabi – VP Academic